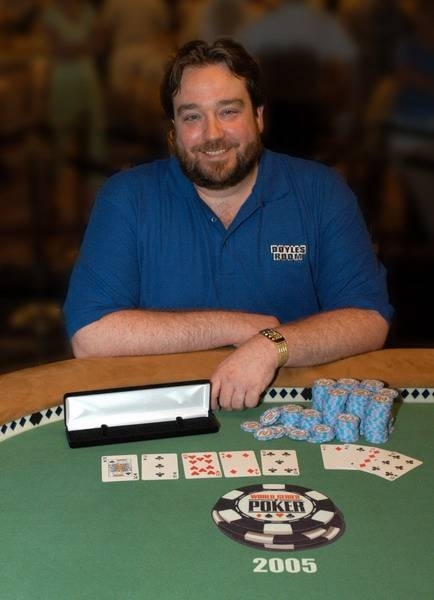 Most every day, professional poker players hit the felt either online or at their favorite casino to pad their poker gaming accounts. Consistent game play is needed to keep the bankroll full for the next big tournament and one poker pro has just padded his account with several million dollars. Todd Brunson is the son of Doyle Brunson, poker legend, and has made a name for himself in the poker industry as a top player. Brunson recently took on a billionaire businessman and ended up placing $5 million in his bank account!
Andy Beal, a Texas businessman was at Bobby's Room in Las Vegas at the Bellagio when Brunson just so happened to be playing as well. Brunson was able to take $5 million from the billionaire businessman during game play and Brunson reported the incident via Twitter.
Kyle Loman is a poker pro who was reportedly at the poker room during the matchup between Brunson and Beal and saw the two going head to head. The game was hold'em and the stakes were sitting at $50,000 to $100,000 according to information provided by Loman.
Reportedly, Brunson's father Doyle was also at the card room watching as the action unfolded. Later on, Loman took to Twitter to state that after Brunson took the $5 million from Beal they fist bumped, which seems odd after someone took a ton of cash from your pocket! Brunson took to Twitter as well after the incident and stated that he came to nice steak house to enjoy dinner, without a reservation. There was a big line and they asked if he was celebrating anything and he replied, yes he was, a $5 million win from yesterday.
It is amazing to see just how much cash a poker pro can win after sitting down at the felt for just a few hours. Brunson earned a major payday with the sit down with Beal and will have a nice cushion for game play in the future.